6/15/08 UPDATE:   Yes, I am still alive.  So is Vic.  He has about 94,500 miles now.  Showing signs of wear, but still rolling.  The body damage has been fixed, but there are rust bubbles coming up on the front passenger fender.  The ABS light is on, it needs an oil change and front brakes.  I hope to get everything done soon. 

Down at Todd's house, his '06 is doing well.  His old '99 which his parents were driving has been retired and replaced by a green '03, which has done well so far.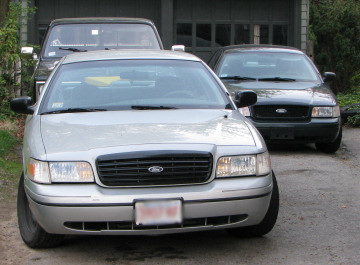 Out with the old, in with... the old?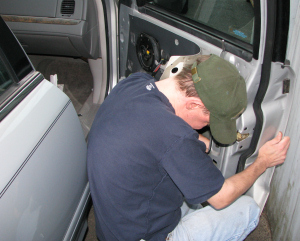 To the left is Todd working on my door lock.  Somehow, the rivet that attaches the electric door lock assembly to the door let loose.  So when I clicked the lock/unlock button up and down, nothing was attached.  Some bad language and deep thinking later, all was well.


What's Up With Vic?  2008

(Newest LAST)