Pre-DARE Mini-Meet

Burlington MA

April 28, 2002

Hosted by Jonelle... sort of...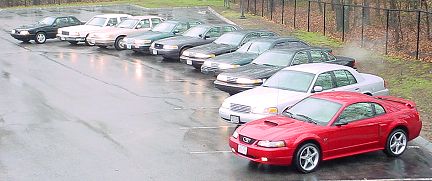 Today was supposed to be the NECVO's first public appearence.  A group of us were all set to enter our cars in the '02 DARE Dustoff car show in Burlington MA.  But the show was rained out.   For some reason, most of us still made the trip!  So our day was filled with chat and photo-ops instead of a car show.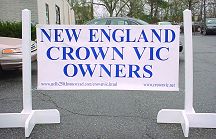 When I arrived at my dealer's lot, I found a bunch of fully grown men sitting together in one car.  After listening to their explainations, we tested out our new NECVO banner, graciously donated by Steve Spaulding.  The homemade posts were made and donated by Stuntman Jim M.  They look a bit larger than the banner, but at least that way no one will ever back into them!  After the banner was dissassembled, the rain started to get annoying, so it was time to head inside.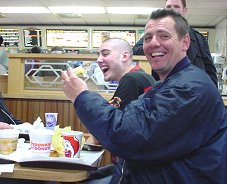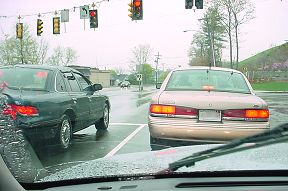 We convoyed down the wet road to McDonalds and had a little grease and cholesterol (aka: breakfast).  To the right we have Jim, once again doing what he does best: talk and eat.  Though it looks like his meal is about to be munched by a certain sneaky  second-party... We basically took over the place for a good hunk of time.

Jim's "clown-cup" and soon to be munched breakfast

LOOK!  DAVE'S LIGHT'S WORKING!!

Next was a trip to an undisclosed parking garage for a photo-op.  Some of the guys were dissapointed that it was only a 2 level one.  I guess they were looking foward to one 10 levels up so they could bungee jump with their cameras!  We compared mufflers, tailpipe spray, and Pete's GM did a little workout.  We left after the Isuzu security SUV arrived. No, Joe Isuzu was NOT driving...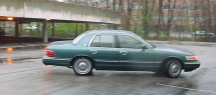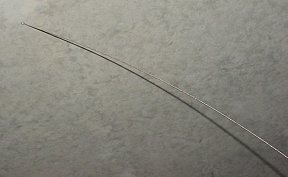 You know your antenna is too long when this happens in a parking garage...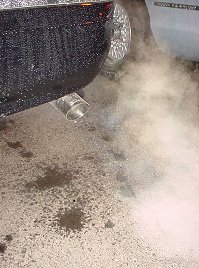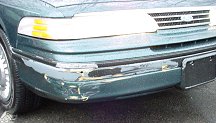 Stuntman Jim lives up to his name by doing pirouettes on highways


Next, we all hit rt 95S. It was still raining, and visibility was bad.  There was an accident right before our group in the slow lane.  If we had been a bit earlier, it could have been one of us that hit the guardrail.  It looked like everyone was ok... A little diversion onto rt2E, resulted in a short visit to the Nells Compound. The photo below doesn't show how cool we all looked, parked in the middle of suburbia, my neighbors wondering what awful crime could possibly have occured in my house that would require the whole FBI to be parked out front. 

The FBI investigates a quadruple murder at the Nells Compound

Next week, we do it again for the DARE show's rain date.  Hopefully it all goes as planned this time.