This page shows some of the little details that changed from year to year.  It is to help people who build scale model police cars from the Lindberg and Testors kits, as well as for those who are just curious.  Some of these images may help you make those models more accurate. You can also look at the cruisers on the
POLICE INTERCEPTOR PAGE
for more photos and ideas.
This page was last updated on: October 4, 2014


The 1998 P71

The first year of this body style.  Note the deep steel wheels with chunky chrome center caps, flat black truck panel with chrome trim, orange turn signals, chrome bumper trim and grille, chrome/black door handles, and black mirrors.  Body color B-pillars.  Interior color window/lock switches.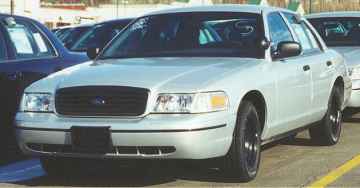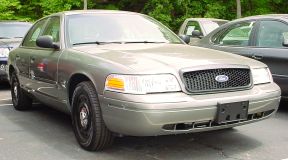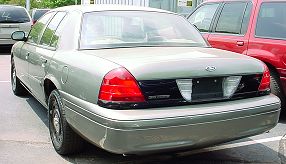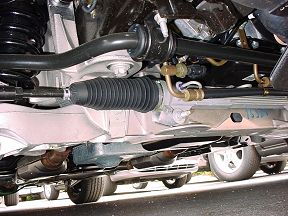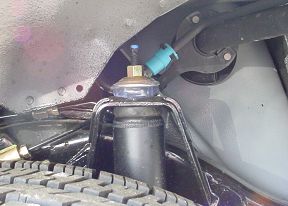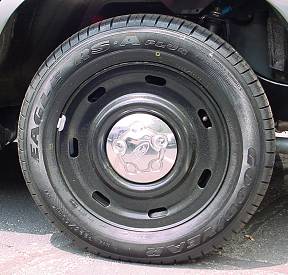 New rack & pinion steering

New steel wheel design and upgraded Goodyear Eagle RS-A Plus tires, same "Ranger" center caps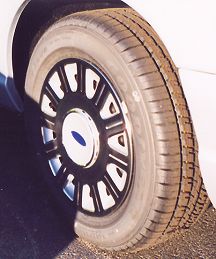 The 2003 P71

New for 2003 were a new frame, rack & pinion steering, and revised rear suspension.  This all resulted in the cars having a wider track.  There were new steel wheels with almost no offset, new style plastic hubcaps, revised seats, door panels, etc.  Blue interiors were no longer available.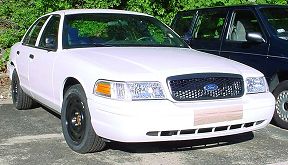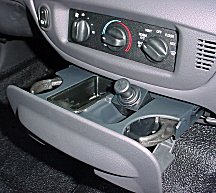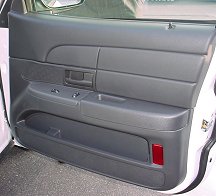 New cupholder and lighter setup

*** CrownVicsEtc.com does not condone police impersonation of any kind, and does not willingly post anything which may be related to an impersonator.  Photos and informantion related to police cars contained within this site are provided purely for responsible use by the viewer.

Ford Crown Victoria Reference Photos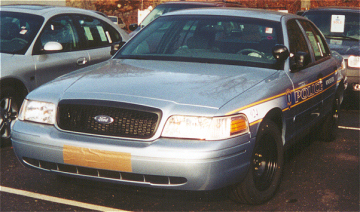 The 2000 P71

Gloss black grille, black bumper inserts, door handles, mirrors, & spotlight.  Taillights changed to all red.

The 2001 P71

First year of black honeycomb grille.  No more bumper inserts.  Black trim under taillights.  Color FORD logo on steering wheel.

The 1999 P71

Switch to black grille, black bumper inserts, door handles & mirrors, chunky center caps.  Black window/lock switches.

The 2005 P71

For 2005 only P71s came with a standard radio antenna mounted on the right rear fender.  In late 2005, wheels changed to 17" steels with new style plastic hubcaps, different steering wheel.

The 2002 P71

Metal hubcaps, black trim under taillights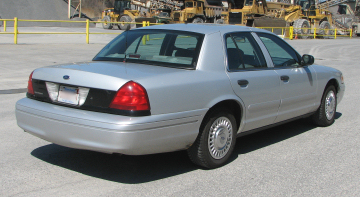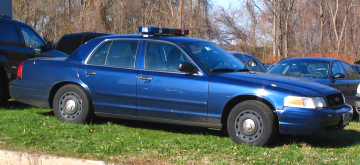 Ford Police Brochure Photos

* Note that some details in the photos are actually incorrect for the year of the car!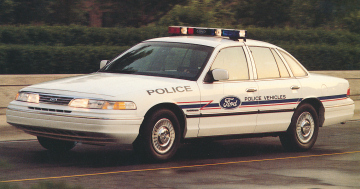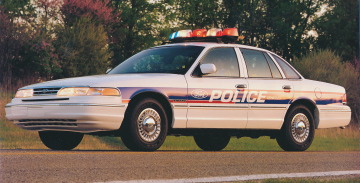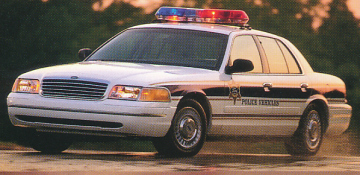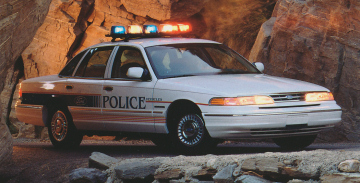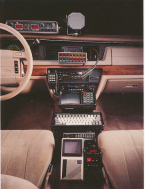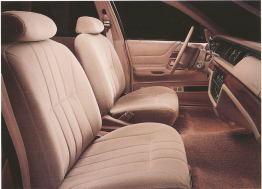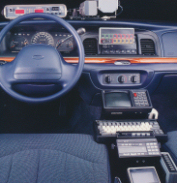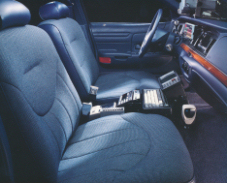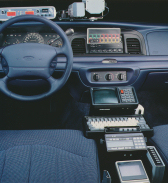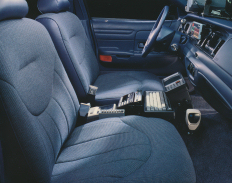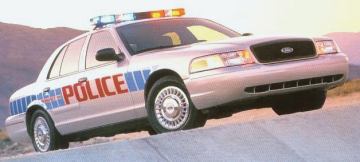 1998 - note incorrect grille design

2003 - note honeycomb grille